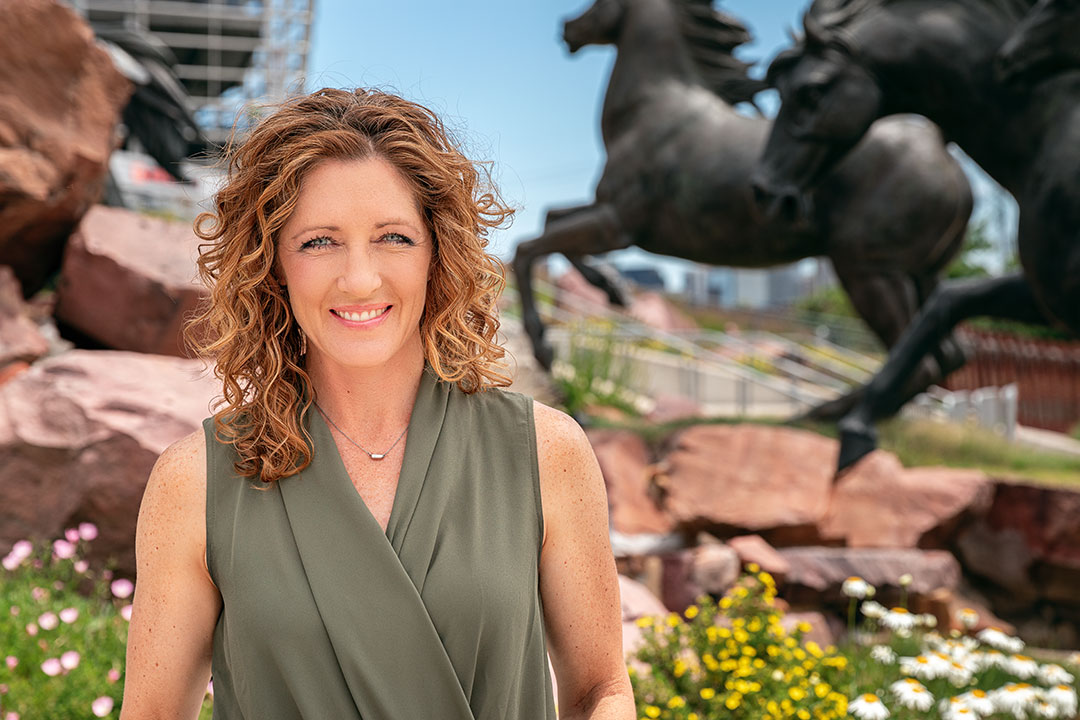 Buying or selling a home is a large financial transaction.  Choose a Realtor® wisely.
Below are a few questions to consider when interviewing an agent:
Are you a full time Realtor®?
There's nothing wrong with a part-time Realtor, just make sure the agent has time to focus on your needs.  If you're buying a home, can the agent show homes & quickly put together offers in a hot market?  If you're selling a home, can the agent market your property and follow up with potential buyers and showing agents?  More importantly, can your Realtor respond to communication from you, other agents, lenders, appraisers etc. in a reasonable amount of time?
Susie's Answer: Real Estate is my full time job.  I am also a DJ at 103.5 The Fox and the sideline reporter for the Denver Broncos Radio Network. The beauty of my radio job is I have substantial flexibility to communicate, meet and serve my clients.  I never "disappear" leaving my clients with questions or concerns.  
Do you work alone or with a team?
If the Realtor is part of a team, be sure to ask who will be helping and communicating with YOU.  Is the agent only the "face" of the team?  Does the Realtor just write the contract and show up at closing while assistants work with you throughout the rest of the complex process?
Susie's Answer:  I work alone and personally handle all of my transactions from contract to close.  I want my buyers and sellers to know they can contact me anytime and there's never a question as to who is working on their deal. Occasionally, I have an unlicensed assistant show homes for me if a buyer's availability overlaps with another appointment. If that happens, I stay very connected to the assistant during the showing process to ensure solid decisions are being made if a buyer finds their perfect home.  
How many transactions have you closed this year and last year?
This can be a very telling number. Every transaction is unique and a variety of situations can arise. If a Realtor has only performed a small number of transactions, ask why. How much experience does the agent have under his/her belt of actually dealing with other agents, inspection reports, appraisals, etc?  The higher the amount of transactions, the more likely an agent is equipped to handle any potential situation.
Susie's Answer: In my 9th year of real estate (2022), I helped families close 47 transactions equaling over $28.5 million in sales and was the #1 overall agent at RE/MAX Alliance DTC as well as the #4 earner in the entire RE/MAX Alliance network of 800+ agents.  In 2021, I helped families close 54 transactions equaling nearly $35.4 million in sales and was the #1 overall agent at RE/MAX Alliance DTC as well as #1 earner in the RE/MAX Alliance network.  Other agents have complimented my communication and how I handle "bumps" in the road. My main goal is to make every transaction as smooth as possible for all parties involved.
What sets you apart as a Realtor® if I am buying a home?
Does the Realtor work directly with you?  Does the agent find out what is important and help you search for your dream home? Does he/she have solid lending references if you are in need of a lender? Will the agent effectively communicate with you throughout the process by explaining the contract, dates & deadlines, inspections, appraisals, etc?
Susie's Answer: I am happy to meet, talk over the phone or use email to discuss all aspects and important criteria for my buyers.  I set up real-time portals in the REColorado and/or Pikes Peak (MLS) systems and show homes at my buyer's convenience. I offer professional expertise, personally write and explain all contracts and documents, and make sure all dates & deadlines are met. I can also provide numerous recommendations for lenders, inspectors and other vendors. There is no need to be intimidated or apprehensive when purchasing a home!
What sets you apart as a Realtor® if I am selling a home?
What does the Realtor charge to sell your home and what added value does the agent bring? Putting up a sign and waiting for showings is the bare minimum. You deserve more.
Susie's Answer: I charge a similar percentage as most full-service Realtors in the Denver area.  My marketing plan offers numerous benefits including a professional staging consultation, professional photographs, and a pre-inspection report from a licensed inspector.  I also explain the listing contract, reverse prospect with other agents, and follow up with showing agents so my sellers and I gain valuable feedback. When a house goes under contract, I communicate consistently and ensure all dates & deadlines are met so my sellers get to the closing table as efficiently as possible.
How do you communicate as a Realtor® with your clients?
Your time is valuable.  Agents should be respectful of your time and communicate accordingly.  Does the agent stay in touch via email?  Text messages? Phone calls? Face to face meetings?  Is the agent efficient and timely with your preferred methods of communication? Where will communication be coming from: the agent or others assisting the agent?
Susie's Answer: The number one complaint about Realtors is their lack of communication.  I ask my clients how they prefer to stay in touch and personally adhere to their wishes. My bachelor's degree from Colorado State is in Speech Communication.  Since graduating from college, I have been communicating to people via radio and TV.  My ability and love to communicate has been the backbone of all my professional successes!